An Invitation to Japanese Language Classes!
Tagengo Tadoku is a Not-for-Profit Organisation for promoting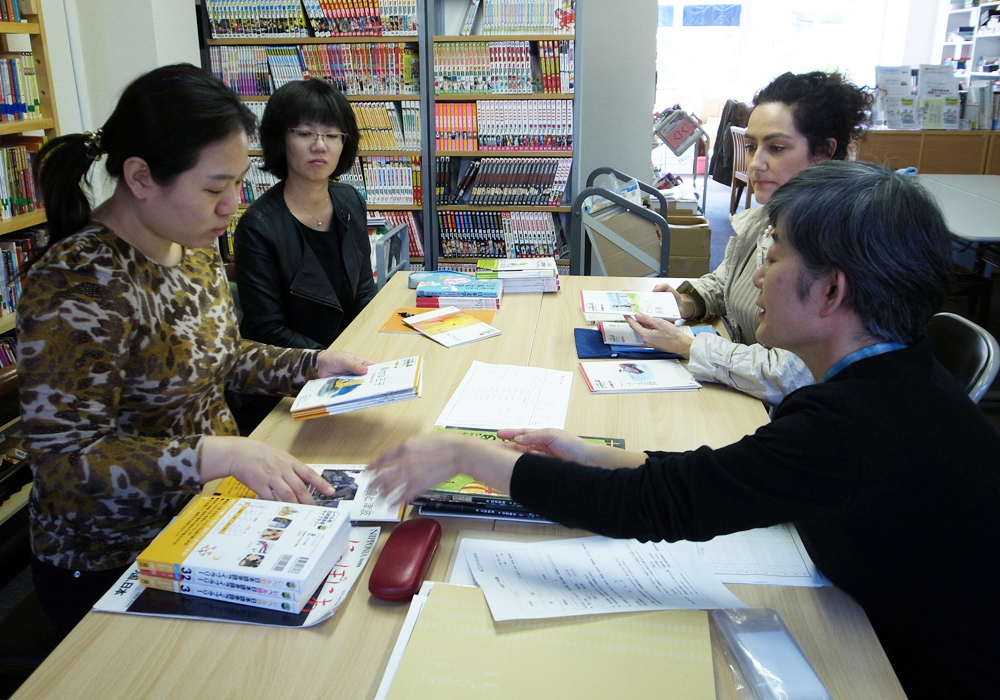 a wholly new approach to foreign language acquisition. It has been publishing reading materials for tadoku, or extensive reading, for the past ten years, and now it is opening a Japanese language course based on the 100+ extensive reading textbooks and the vast experience of using them in class environment. If you are new to Japan and want to get familiar with Japanese writing system, or if you want to improve your reading and writing after some time here, the NPO may possibly be the best place to start…
★Time: 14:00 to 16:00 on Tuesdays  closed for now
          18:30 to 20:30 on Tuesdays
★Place: NPO office/classroom in Higashi-Nakano (map)
Everyone starts with the most basic textbooks and CD's for massive input. The input eventually leads to speaking and writing with the support and aid to each and every learner by experienced and certified teachers of Japanese as a Foreign Language.
★ For members of the NPO Tagengo Tadoku
Annual membership fees: ¥3000 for supporting members.
Tuition:¥8,000 (4*¥2,000/class), or ¥21,600 (12*¥1,800/class)
★ For non-members
Tuition:¥10,000 (4*¥2,500), or ¥30,000 (12*¥2,500)
* Private lessons available at NPO office for ¥3,500/hour.
Queries and application to:
Address: NPO Tagengo Tadoku
2nd Fl. Nakai Building, 4-17-2 Kita-Shinjuku, Shinjuku Ward, Tokyo
Phone:03-6279-3973
Mail Form